DRILLTOOLS New Kilgore, Texas Facility, Now Complete and in Full Production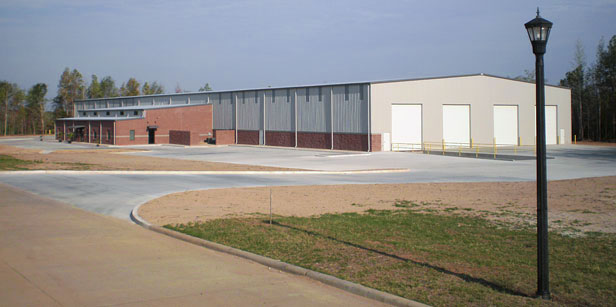 DRILLTOOLS, LLC, is located 120 miles east of the DFW Metroplex in the heart of the East Texas Oil and Gas fields, mining energy and high-tech industries. This area is also home to companies such as Boeing, General Dynamics, Bucyrus, Letourneau, Halliburton, Cleveland Container, Orgill, Stream- Flo, Skeeter Mfg. as well as many other diverse manufacturing and service companies. This central location is situated in a major North to South & East to West transportation corridor and is well suited for the economical movement of materials and finished goods.
DRILLTOOLS new modern facility incorporates a well-planned layout to maximize efficiency. This planned investment allows raw steel to finished goods the ability to flow through the building without being handled unnecessarily. DRILLTOOLS products move out seamlessly into a centrally located U.S. shipping corridor allowing faster deliveries to the job!
Make Your Next Call to DRILLTOOLS for a Positive Prompt Experience.
More About Us